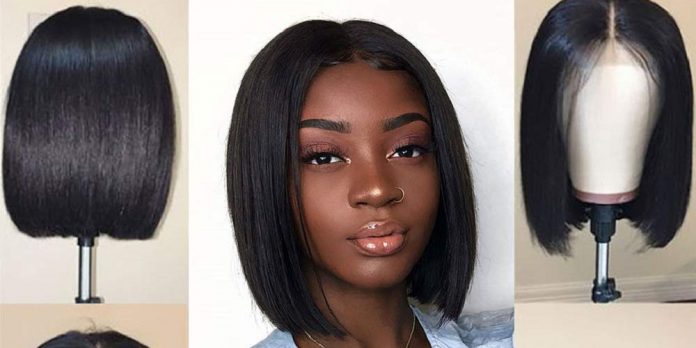 Human hair bob wigs are ideal for any woman. The bob style has existed since the start of the 20th century and has been in fashion since then. The trend is picking up pace, with women rocking different bob hairstyles like the short and longer bob. These wigs have largely replaced the traditional cuts to give something stylish, bold and beautiful. This article will help you know the types of bob wigs and how to select the best for your face.
Types of bob wigs
Bob wigs are mostly cut to just about the chin length. They give you a picture of yourself with short hair without really cutting your actual hair. Human hair bob wigs have versatility and are easy to maintain.
1. Long bob wigs
The length of these wigs goes past the chin but not the shoulders. It is the perfect in-between if you don't want your hair too short or long. Longer bobs have many styling options, as you can wear them in a bun or ponytail. You can also have the hair straight to give you a more youthful and sophisticated look. The wavy or curly bog wig is fun, charming and gives you a more feminine look.
2. Short bob wigs
If you like short hair, bob wigs would be a perfect fit. They are also suitable for women with few hairs or that which is weak and thin. The short bob adds volume in whichever way, curly or straight. Those with a shade lighter than the base color create an illusion of the fullness of the hair. Wearing a short bob can make you look elegant and also fun when bangs are introduced.
3. Layered bob wigs
Layered means the strands are cut to different lengths, from longer at the front and shorter at the back. The wig looks good when straightened, wavy or curly, depending on the look you are going for. Styling layered bob wigs isn't as simple as long bob wigs but once styled, they look amazing and add volume to your hair.
How to select the best bob wig for your face?
The various bob wigs styles flatter different face shapes such as oval, round, and square.
1. Oval-shaped face
This shape looks good in any bob wig style. Straight bob with edges will emphasize the cut and make your face pop. Waves will give you a soft and feminine look.
2. Round-shaped face
Women with round faces look good in long hair since it elongates them. However, they can wear bob wigs too, cut to the chin. Going below the chin-length is not recommended as it shortens them more.
3. Square-shaped face
A curled bob wig gives your face a soft look by softening the jawlines. Make a side parting to make your face less square. Bangs at the eye line level make a face appear circular.
Conclusion
Bob wigs are comfortable, elegant, classy and beautiful. Human hair bob wigs are especially known for their durability. Since these wigs come in varying styles, knowing your face shape helps you choose one that complements you. The different colors, volumes and lengths will cater to any of your needs and enhance your confidence.